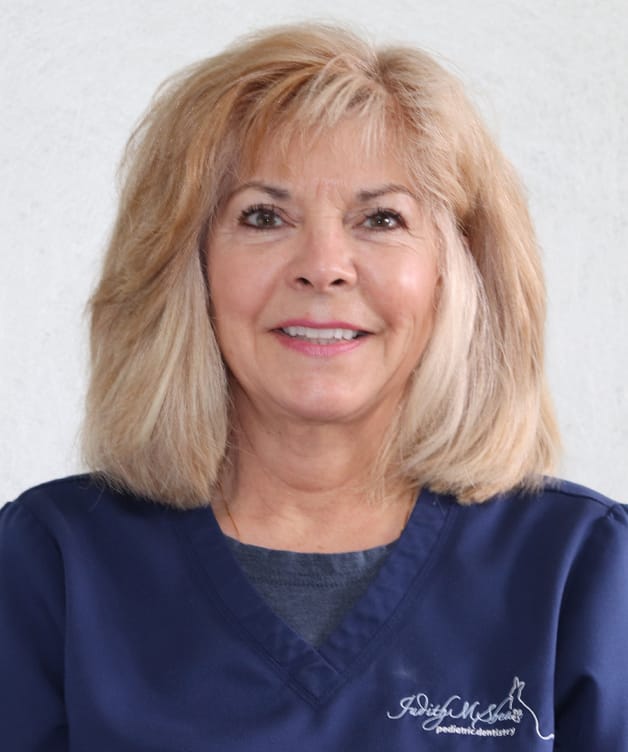 A lifelong resident of Gates, Sue started her dental career at her father's practice over 30 years ago and has been a member of Dr. Shea's team since 2010, where her expertise with insurance ensures personal, consistent, and quality dental care. In her free time, Sue enjoys working outside, traveling anywhere warm, and spending time with her husband Joe, three adult children, and two grandchildren.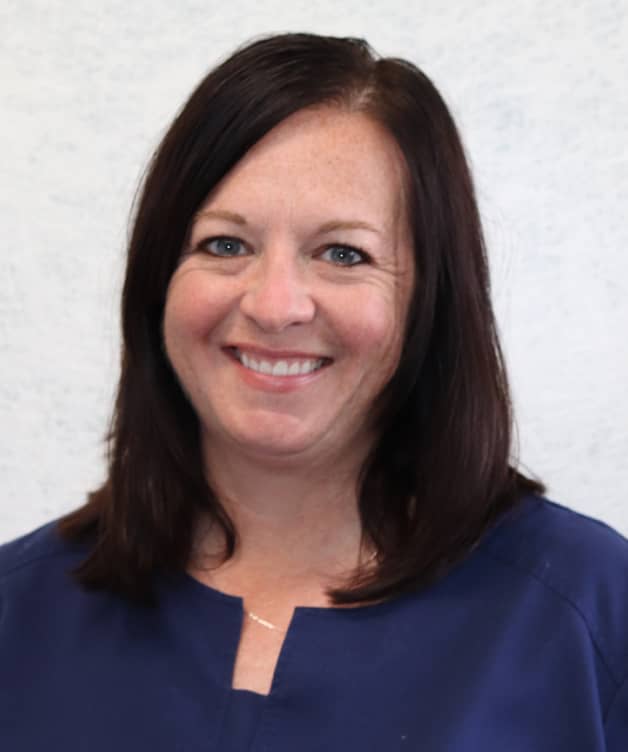 A registered dental assistant since 1999 and a graduate of the University of Buffalo's Dental Assistant Licensure program, Carrie has been a proud member of our practice since 2011. Carrie previously worked in general dentistry, though found her true passion and niche in pediatric dentistry, and loves supporting patients and families through the treatment planning process. Outside the office, you can find Carrie and her husband, Todd, cheering on their two daughters at the soccer field and on the golf course.
Sherry started her dental career as a dental assistant in the Navy before earning her Associate's degree in dental hygiene from Monroe Community College and joining Dr. Shea's team in 2016. To keep providing the best in contemporary and compassionate dentistry, Sherry enjoys keeping up with continuing education classes and has also been certified in anesthesia and analgesia. In her free time, Sherry enjoys spending time with her grandson and traveling to the Dominican Republic to provide dental care to children.
A member of Dr. Shea's team since 2017 and a graduate of Monroe Community College, Lisa brings over 20 years' experience in the dental field. Lisa has three grown children and one granddaughter she adores. Outside of work, Lisa enjoys going to the gym, playing with her two cats, traveling to tropical places with her husband, and spending quality time with her family.
A member of Dr. Shea's team since 2016, Courtney enjoys sharing her love for animals with patients, helping children overcome dental anxiety, and creating consistently positive dental experiences. When she's not in the office, Courtney loves crafting, watching the Buffalo Bills, and spending time with family, friends, and her German Shepherd, Judge.
A dental assistant at our office since 2013 and graduate of Monroe Community College, Connor is planning to attend the University of Buffalo to further his career in dentistry. Along with always wearing a smile, Connor loves helping out in any area of the office and the knowledge it brings him about how to successfully run a caring and quality dental practice. Outside of work and study, Connor enjoys working out and getting outside for boating, fishing, and hiking.
With four years' experience as a dental assistant in general dentistry, orthodontics, and oral surgery, Kasey joined Dr. Shea's team in 2020 and found her true passion for working in pediatric dentistry. Outside the office, Kasey enjoys baking, reading, and spending time with her two sons.
With a passion for working with children, Jen joined Dr. Shea's team in 2018, bringing her combined experience of working at a daycare and as a dental assistant. With a genuine passion for putting a (healthy) smile on everyone's face, Jen loves telling corny jokes as much as the cheesy "dad jokes" shared by her teammates and patients.
Let your child's smile shine.
Starting early with prevention and good habits will help build a life-long smile and relationship with us. Thank you for trusting us with one of the most joyful gifts a child has to offer- their smile!