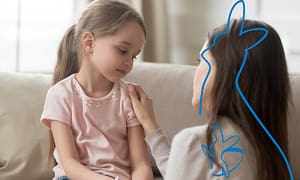 Protect baby teeth for optimal oral health. While children are susceptible to the same serious dental issues as adults, there are simple steps parents can take to prevent problems and support better oral health. First and foremost, it is important to understand that baby teeth play a vital role in a child's development. Just because…
Planning your first visit?
Getting to know Dr. Shea and her team will be a fun and enjoyable experience for you, your child, and us. We will review your child's history and make sure you are comfortable with our procedures and staff.